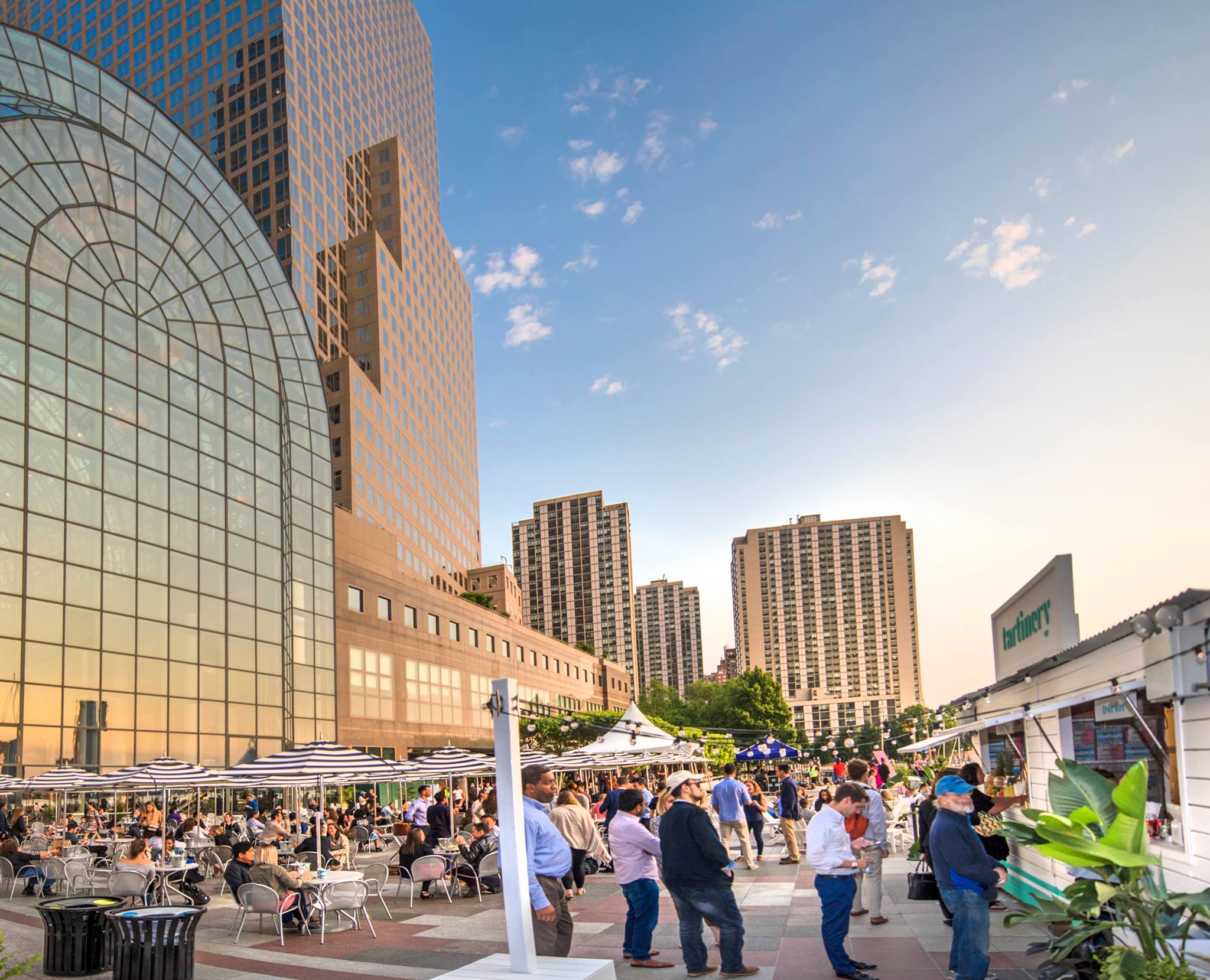 A place you should visit when you are visiting the southern part of Manhattan, more specifically in the World Trade Center area is the Brookfield Place shopping center. A building achievement by the Argentine architect Cesar Pelli that was destroyed in September 2001, rebuilt and reopened in 2012.
What stands out most are tall palm trees within the center. It also has the most exclusive businesses in Manhattan but, not only take in some shopping, take a walk and admire its grand architecture and even grab a bite to eat.  Yes, Brookfield Place has a large food court called Hudson Eats on the first floor of the complex, where there are several dining options to choose from and most are affordable. From hamburgers, tacos and sushi to even cupcakes in a place with with impeccable views to the coast of Newport, New Jersey. The food court has many tables and chairs to enjoy an excellent lunch and observe the beautiful views of the city.
It has impeccable public bathrooms and also has free Wi-Fi to connect and for the winter season,  a small ice skating rink! Under the food court there is a French market called "Le District" where you also have options to buy and buy exclusive products.
You can enter either from the street or from the Oculus or from the One World Observatory that have already been joined by an underground corridor that connects them.
best malls in nyc
,
brookfield place events
,
brookfield place hours
,
brookfield place nyc
,
brookfield place nyc stores
,
brookfield place stores
,
malls in new york
,
malls in nyc
,
manhattan mall new york
,
new york shopping malls
,
ny
,
shopping center new york
,
shopping center new york city
,
shopping in new york