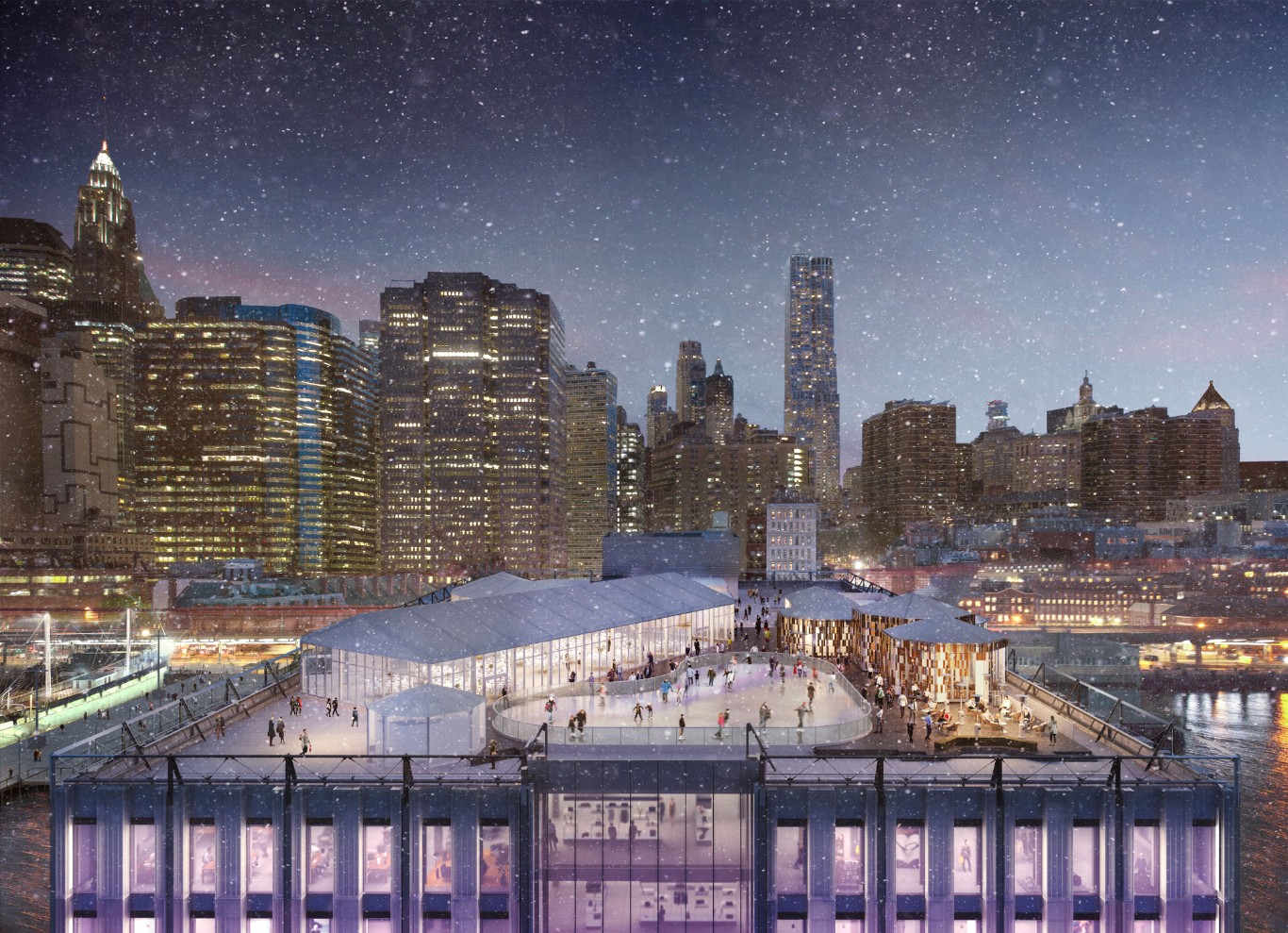 A few days ago a new ice skating rink opened in the southern part of Manhattan called Winterland.
It is located on Pier 17, a place that was closed for years since Hurricane Sandy passed through that area.
Today the construction is over and Pier 17 looks fantastic.
For the winter season there's a skating rink with views of the Brooklyn Bridge, the Empire State Building and the East River, something incredible and unique in the city.
Schedule:
Monday to Thursday: 11 am to 9 pm
Friday: 11 am to 11 pm
Saturdays: 10 am to 11 pm
Sundays: 10 am to 9 pm
Prices:
Off Peak (Monday to Thursday) Admission to the track + skates usd 22
Peak (Friday to Sunday) Admission to the track + skates usd 25
The entrance to Pier 17 is at the intersection of Fulton and South Street, at 89 South Street and can be reached by subway, bus or ferry.
They recommend not to go with bags or luggage.
There is a bar and a restaurant where you can have a good time with excellent views if you do not want or do not dare to skate.
The track will be open until Sunday, March 17, 2019.