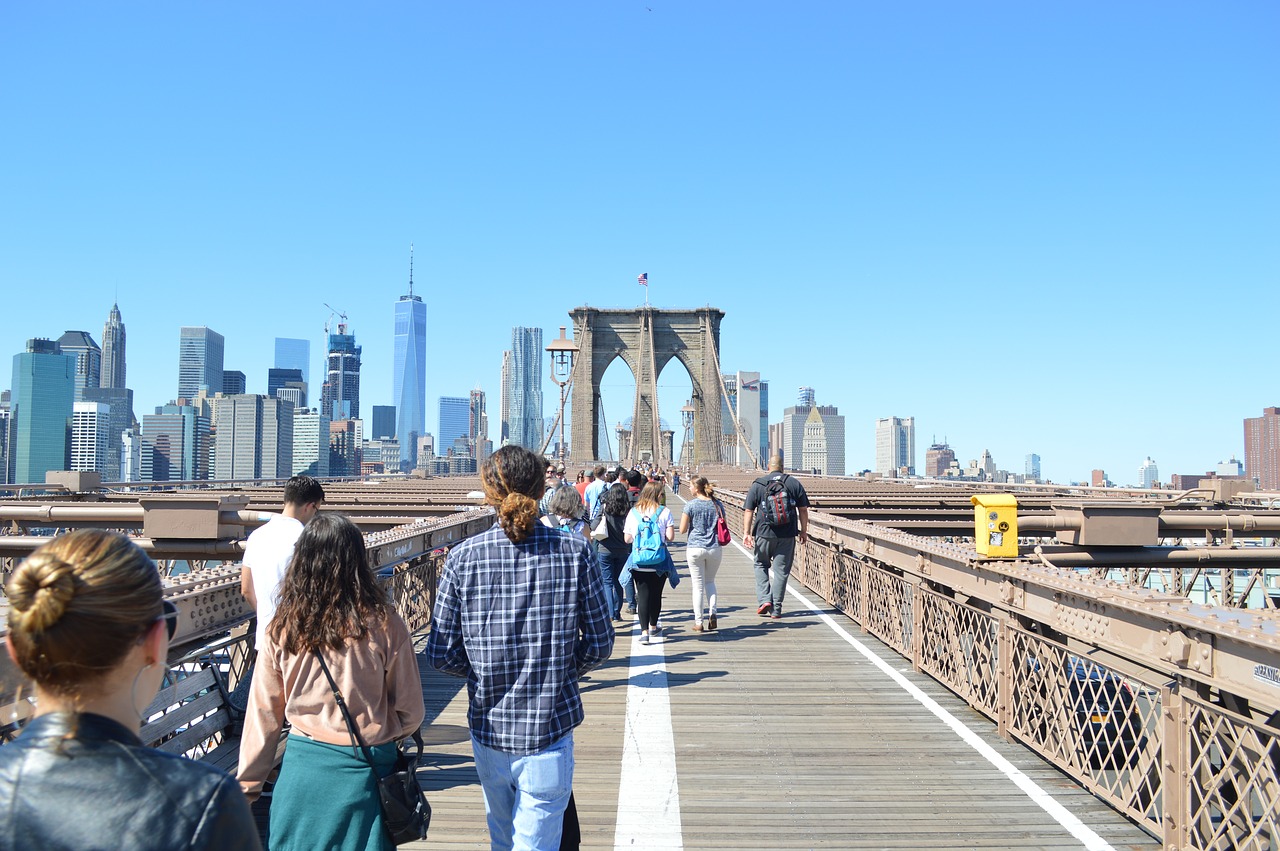 Many well know that the city has three main observation decks for dazzling views of the New York skyline.
They are: Empire State, Top of the Rock and One World Observatory
Although they have incredible views there are other places from which  you can enjoy the beautiful skyline without having to pay.
Some of these places are:
Belvedere Castle: This castle is located in Central Park, at 79 West Street. Climb to the top to get beautiful views of the park and the city.
Hunters Point Park: Park on the banks of the East River in Long Island City, Queens. A modern park that overlooks the east skyline of Manhattan, including the Empire State Building and Chrysler.
Brooklyn Bridge: Crossing the Brooklyn Bridge is a must, ideal to cross at sunset to see how the city slowly brightens up.
High Line Park: A park created on old elevated roads that gives us privileged views of the Meatpacking and Chelsea neighborhoods.
Burlington Union Square: If you go up to the top floor of this department store you can see the beautiful square as well as the distinguished Empire State.
Staten Island Ferry: A free way to walk through water and see the silhouette of the tall buildings in the downtown area of ​​Manhattan.
Hoboken and Newport: Two New Jersey coastal cities overlooking the Hudson River and the west side of the island, distinguishing the Empire State Building and the Freedom Tower.