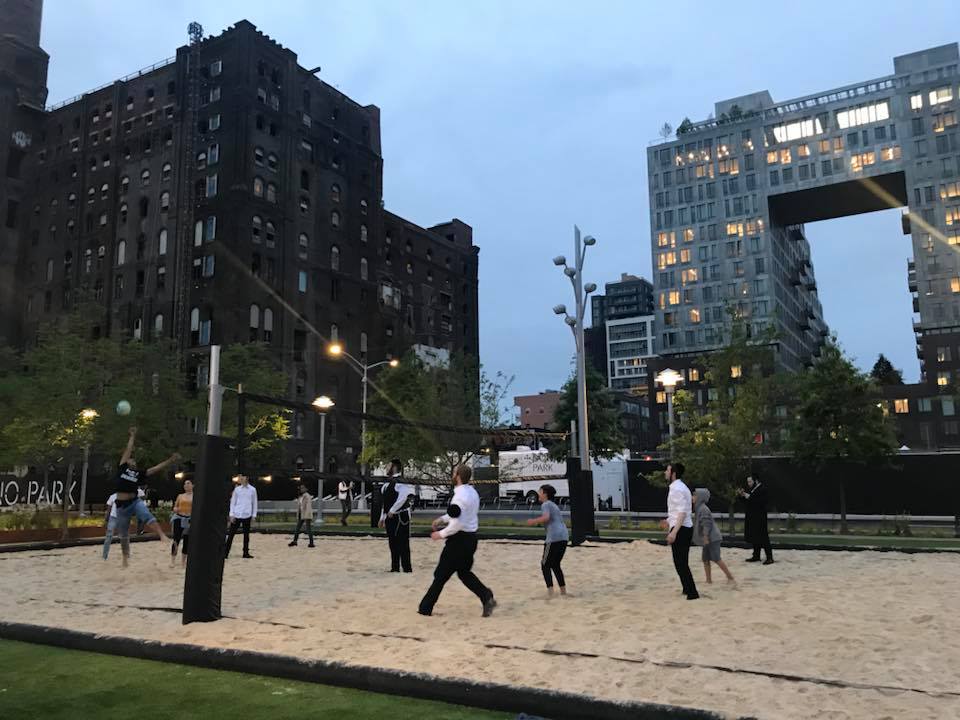 Last weekend was the grand opening of the Domino Park in Williamsburg Brooklyn. A park that was built in the area of ​​the old sugar factory Domino on the banks of the East River. It was designed by James Corner Field Operations, the same firm that built the famous High Line Park in Manhattan, so you know it has to be beautiful!
This park has 6 hectares for tourists and locals that visit to enjoy, with lovely green spaces and incredible views of Manhattan. Like the High Line, Domino Park adds tall buildings and incorporates historical elements from the factory. The sugar plant that was once functioned in that location, the machinery and the 80-foot high cranes are placed at the northern end of the catwalk.
It also has a volleyball court, gardens with seating to enjoy the views and a place with games for children. Some beautiful bright illuminated water fountains are part of the esplanade where young and old can refresh and take countless photos always with Manhattan in the background.
At the moment there is only one fast food stand but soon to open more. The Domino Park begins at the foot of the Williamsburg Bridge to Grand Street. To get there you can use the L subway to Bedford Ave. Station and walk about three blocks to the East River. But keep in mind that next year this subway will be closed for 2 years for construction.
Another option to get to the park is by the NYC Ferry getting off at the North Williamsburg station.
It's an excellent plan for the warm days in New York, do not miss it!
beautiful parks in nyc
,
best parks in brooklyn
,
best parks in nyc
,
domino park brooklyn
,
domino park nyc address
,
domino park nyc opening
,
domino park williamsburg
,
domino park williamsburg brooklyn
,
domino sugar park
,
parks in brooklyn
,
parks in new york
,
public parks in new york city
,
williamsburg waterfront park