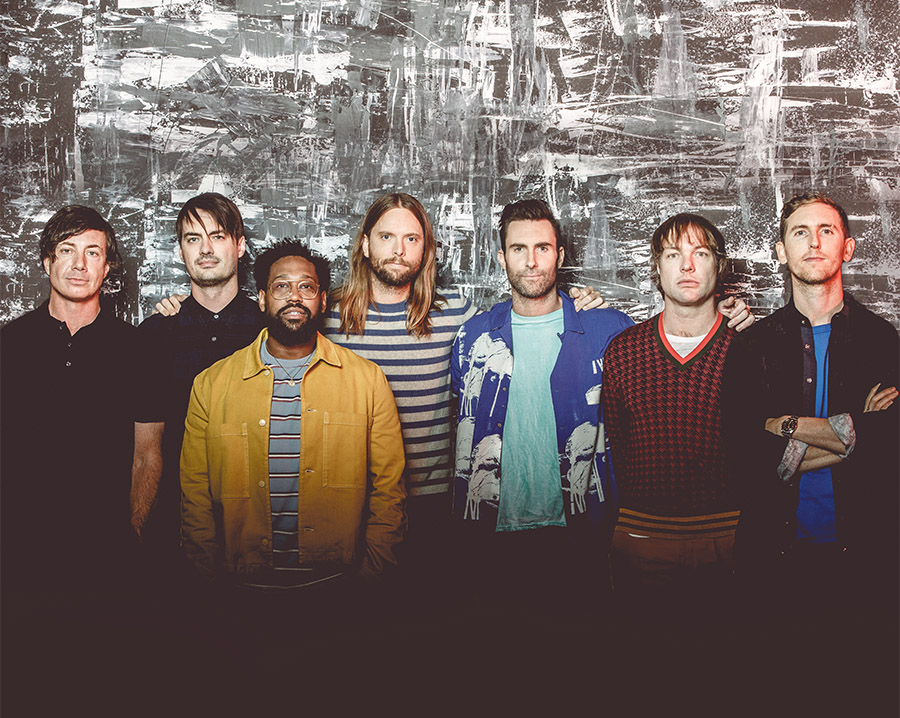 With the warmer weather arriving to the city, outdoor activities begin and the most anticipated are the free outdoor summer concerts.
We have two television programs that organize these concerts annually in two different locations in New York. Personally, I saw Prince perform for free at one of these morning show concerts, it was amazing!
GOOD MORNING AMERICA CONCERTS
The morning program Good Morning America offers more than 15 free concerts in Central Park from next week until the end of August.
To participate in them, you must take into account the following:
Plan to arrive around 6 in the morning when the park opens. The concerts are from 7 am to 9 am.
The Concerts are at the Rumsey Playfield within Central Park at the height of East 72nd Street and Fifth Avenue. The subway 6 is the one closest to us on 68th Street.
All concerts are free and open to all ages. Although you can enter without tickets, the ideal is to get them in 1iota.com.
It is not allowed to enter with alcoholic beverages, glass bottles, cans, cameras with flash, video cameras, chairs, bicycles, pets and umbrellas. It is also not allowed to enter with backpacks or bags.
Concerts are not suspended due to rain.
CONCERT CALENDAR:
15/05/18 – Liam Payne y J Balvin
25/05/18 – Sting y Shaggy
01/06/18 – Halsey
08/06/18 – Ne-Yo
15/06/18 – Pitbull
22/06/18 – Bebe Rexha
29/06/18 – Florence + the Machine
06/07/18 – G-Easy
13/07/18 – Backstreet Boys
20/07/18 – Camila Cabello
27/07/18 – Fall Out Boy
03/08/18 – Kelsea Ballerini
10/08/18 – The Chainsmokers
17/08/18 – Leon Bridges (Este concierto se hará en el estudio de Good Morning America en Times Square.
24/08/18 – Luis Fonsi
31/08/18 – Alesso
TODAY SHOW CONCERTS
Today Show is another Matuit program that offers several free concerts at the Rockefeller Center Plaza.
What you have to know to attend these concerts:
The concerts are free, the line begins to form at 7 o'clock in the afternoon of the previous day.
There are a limited number of fan passes that are raffled, to win them you must register in Today Concerts alerts.
The location of the stage is at the Rockefeller Center on 48 Street between fifth and sixth avenues.
The ideal is to arrive at 5 in the morning.
They are not suspended because of rain.
The concerts begin at 8 in the morning.
CONCERT CALENDAR:
15/05/18 Meghan Trainor
25/05/18 Darius Rucker
28/05/18 Troye Sivan
01/06/18 Shawn Mendes
08/06/18 Kelly Clarkson
12/06/18 Dierks Bentley
15/06/18 Christina Aguilera
22/06/18 5 Seconds of Summer
25/06/18 Dan + Shay
29/06/18 Panic! At The Disco
06/07/18 Lady Antebellum
13/07/18 Maroon 5
20/07/18 Charlie Puth
27/07/18 Julia Michaels
02/08/18 Keith Urban
10/08/18 Jason Mraz
17/08/18 Cole Swindell
citi concert series 2018
,
citi summer concert series 2018
,
free concerts in central park
,
free concerts nyc 2018
,
free concerts nyc today
,
free concerts nyc tonight
,
gma summer concert series 2018
,
good morning america concert series 2018
,
GOOD MORNING AMERICA CONCERTS
,
good morning america concerts 2018
,
good morning america summer concert series 2018
,
summer concerts nyc 2018
,
today show concert series 2018
,
today show concert series schedule
,
today show concerts 2018
,
today show summer concert series 2018
,
upcoming concerts nyc