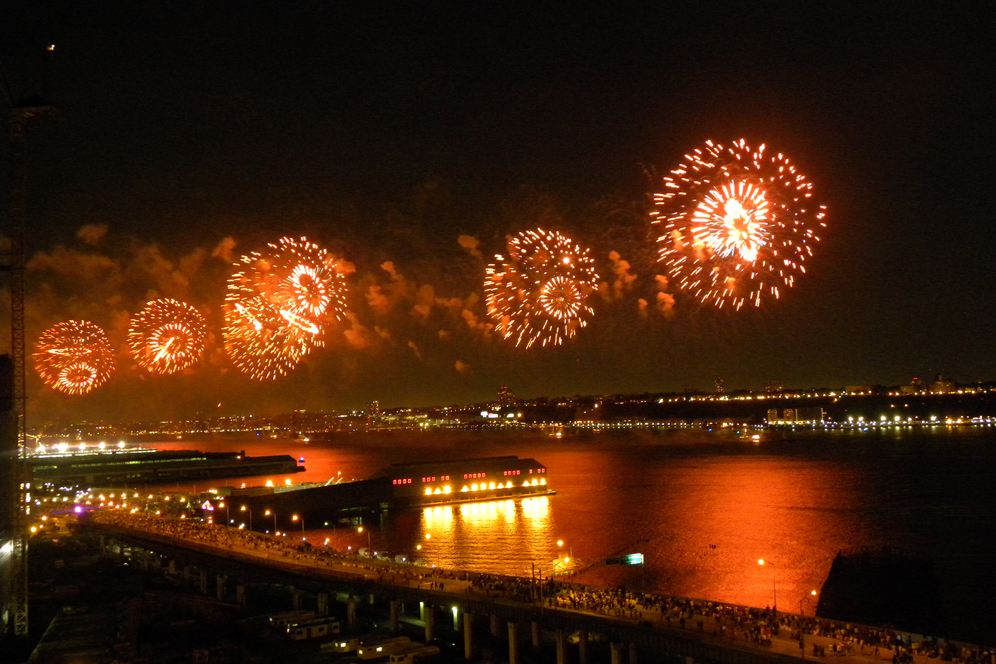 Are you in New York for the 4th of July?  Then you cannot miss all the events that take place on this date to celebrate the Independence Day of the United States.
EVENTS OF JULY 4 IN NEW YORK
1- HOT DOGS COMPETITION IN CONEY ISLAND
An event that takes place every July 4 from 10 in the morning until 2 in the afternoon organized by Nathan's, where men and women compete to see who eats the most hot dogs in 10 minutes.
The prize consists of a trophy in addition to the modest sum of usd 40,000! NOT BAD!
The location of the same is in the restaurant located at 1310 Surf Avenue.
2- MACYS FIREWORKS
Another must of this date are the fireworks that the Macys store organizes each year.
They take place over the East River beginning at 9:25 at night.
Places to see the show! More info 
3- CRUISE OF JULY 4
There are several cruise options that offer spectacular views of the artificial fires of the 4th of July.
In addition to beautiful views of the NYC Skyline,  they have a DJ that will animate the trip as well as offering drinks and food to buy.
They usually leave at 18 and return at 22 hours, the price is between usd 80 and 200 per person.
4- TRAVIS PARADE
In this small town of Staten Island, there is a parade to celebrate Independence Day.
Parade veterans, cheerleaders, and different members of the city with patriotic colors.
It starts at 4108 Victory Boulevard between Wild and Melvin Avenues from 12:30.
5- PICNIC IN THE CENTRAL PARK
This day is an excellent opportunity to have a picnic in the extensive Central Park.
Ideal to buy groceries in the Whole Foods that is located in the basement of the Columbus Circle Shop.