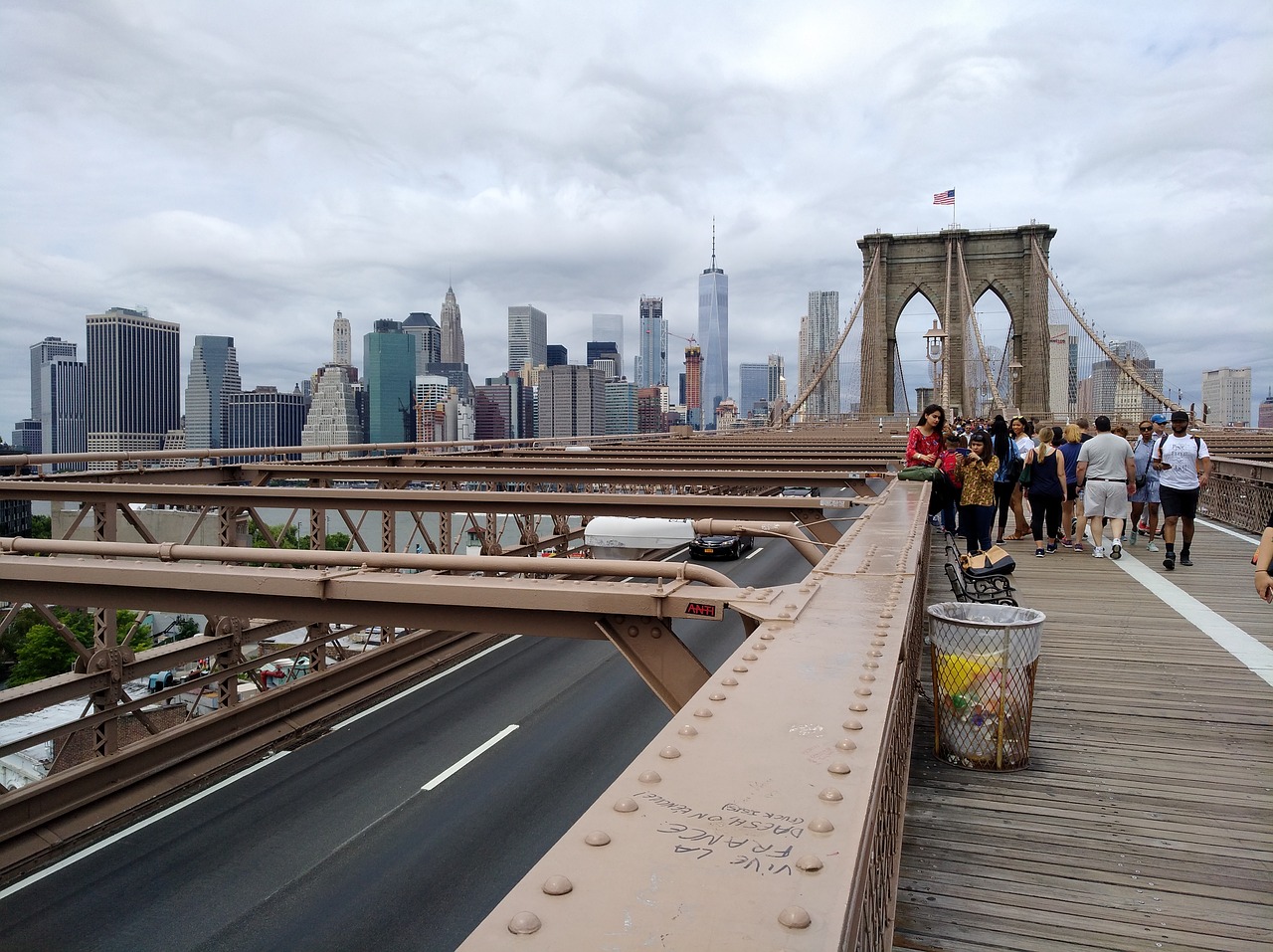 The Brooklyn Bridge is another of New York city's best-known attractions and one we can enjoy without spending a single dollar!
It was built between 1870 and 1883 and at the time when the longest suspension bridge in the world with 1825 meters long was inaugurated.
This bridge, connected the neighborhoods of New York (Manhattan) and Brooklyn. Its main function was to unite these 2 districts by land, since these both could only be crossed via Ferry by the East River.
The entrance to Manhattan is in the area of ​​the town hall and can be reached by subway with the 6 train line,  getting off at the last station.
In Brooklyn he divides two beautiful neighborhoods, Brooklyn Heights on his right and Dumbo on his left.
Crossing is one of the favorite activities for tourists, so here we leave all the information they need before crossing:
HOW LONG DOES IS THE BRIDGE CROSS?
If one goes walking without stopping all the way to take pictures, the crossing takes approximately 25 minutes. At a slower pace and taking in the sites, maybe an hour.
WHAT IS THE BEST TIME TO CROSS IT?
The ideal to appreciate the New York skyline is to cross it at sunset. It's safe to cross at night and still very busy with locals going home from work and tourists.
WHICH WAY SHOULD I CROSS IF I DO NOT WANT TO RETURN?
The best views have been crossed from Brooklyn in the direction of Manhattan.
IF I WANT TO TAKE THE SUBWAY UP TO BROOKLYN AND BACK WALKING, WHICH DO I HAVE TO TAKE?
To do this, take subway A or C and get off at High St. station.
One more fact, on the rise of the bridge on the Manhattan side will find the most economical souvenirs of the island, keychains, magnets and more good to give as gifts.